FROM THE SOIL: RED CABBAGE SAUERKRAUT
https://www.farmhandorganics.com/wp-content/uploads/2017/12/img4.jpg
343
236
Farmhand Fermented Foods
Farmhand Fermented Foods
https://www.farmhandorganics.com/wp-content/uploads/2017/12/img4.jpg
We've started a relationship with Purple Carrot, a fabulous meal kit company.  They wrote a blog post that tells the story of our relationship with Full Circle Farms, and how probiotic foods impact gut health!  We're reblogging the post below because we couldn't say it better ourselves.  See the Original Post from Purple Carrot (and awesome meal kit company) here!
"We believe growing the most wholesome produce organically, using sustainable practices, is the highest calling to which a grower can aspire. It is also our belief that people are the strongest link in carrying out this lifelong endeavor with respect, dignity and integrity. There exists a strong connection between humans, plants and soil. "

-Full Circle Certified Organic Farms
—
It's rare for us, as consumers, to fully understand where the food we eat comes from. For instance; who tilled the land that grew the produce? Who planted the seeds? Who watered the fields that brought new life to the crops we placed on our plates?  At Purple Carrot we care about where our food comes from. That's why we're honored to bring you a behind-the-scenes look at the genesis of our ingredients.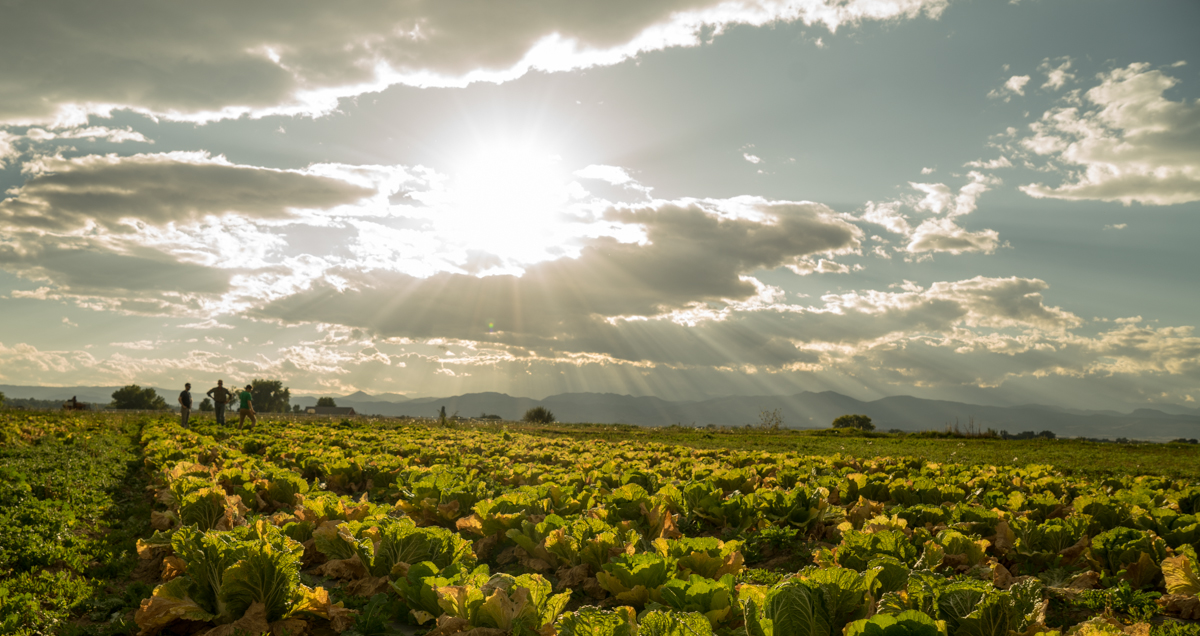 Today's feature brings us to Longmont, Colorado; neatly nestled about an hour north of Denver. The team at Full Circle Certified Organic Farms has joined forces with Farmhand Organics to bring us the fresh and tangy taste of the wild red sauerkraut featured in our Mustard Glazed Tempeh dish.
We were elated to learn that, even among the cold and damp spring weather, sauerkraut could help nourish our immune systems. It contains good bacteria and enzymes that help cultivate a healthy gut; boosting our immune systems and making it hard for bad bacteria to compete. In fact, MMLocal's sales manager, Carolyn, swears by it. "I don't get sick anymore because I eat this stuff every day. Six months and counting since my last cold."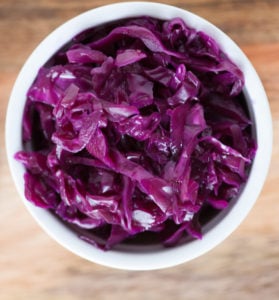 SO WHAT IS SAUERKRAUT?
In short: it's fermented cabbage. You heard that right. Cabbage possesses a unique property that allows it to naturally ferment into sauerkraut. Its leaves collect lactobascillus (a rod-shaped good bacteria) out of the air and soil. When the cabbage is massaged with salt, the cell walls break down and release water.  Once submerged in that water, lactobacillus ferments the cabbage into the tangy sauerkraut we know and love. The lactobacillus makes it easy for our bodies to digest the cabbage.  As such, krauts offer significantly more vitamin A and vitamin C than raw cabbage, because those vitamins are more bioavailable for our bodies to absorb. (Bioavailability is the ease with which a nutrient can be digested and absorbed into the body while still keeping the nutrient value intact as much as possible.)  
THE LIVE BACTERIA AND ENZYMES HELP TO CULTIVATE A HEALTHY GUT, BOOSTING OUR IMMUNE SYSTEM AND MAKING IT HARD FOR BAD BACTERIA TO COMPETE.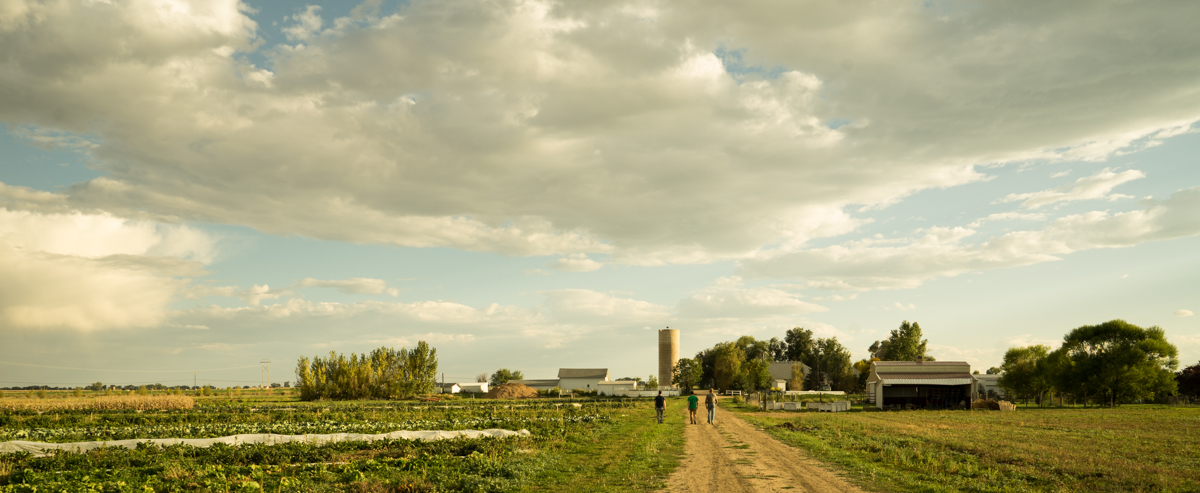 WHAT MAKES RED CABBAGE SAUERKRAUT DIFFERENT?
Kraut is generally tangy and sour but holds onto a hint of the sweet cabbage it came from. Red cabbage has a higher natural sugar content than green cabbage, making red kraut a deliciously sweet complement to savory flavors. We like to pair it with our Bell Pepper Fajitas and our Vietnamese Tofu Bowl.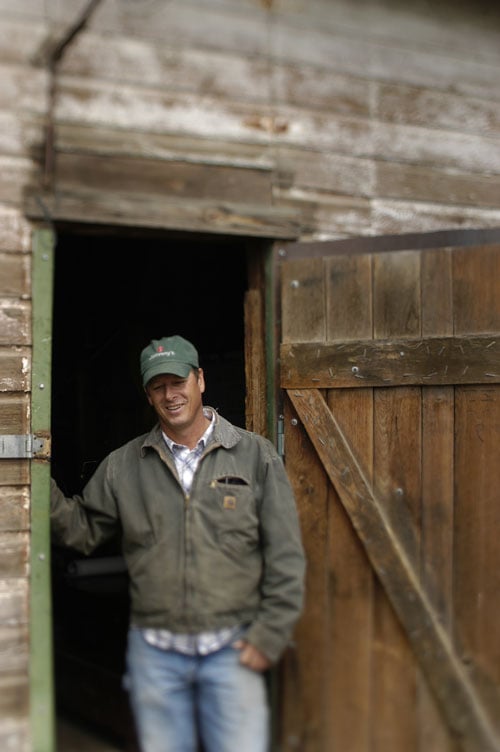 MAJOR THANKS TO OUR FRIENDS AT FULL CIRCLE CERTIFIED ORGANIC FARMS AND MMLOCAL FOODS, WHO ARE MAKING IT EASIER FOR ALL OF US TO EAT LOCAL FOOD, YEAR-ROUND. FARM OWNER DAVE ASBURY HAS BEEN INVOLVED WITH PRODUCTION AGRICULTURE FROM HIS YOUTH. HE KNOWS EVERY ASPECT OF ORGANIC FARMING, ESPECIALLY THE HARD WORK IT TAKES EVERY DAY. VISIT FARMHANDORGANICS.COM TO PURCHASE MORE OF FARMER DAVE'S RED CABBAGE SAUERKRAUT.